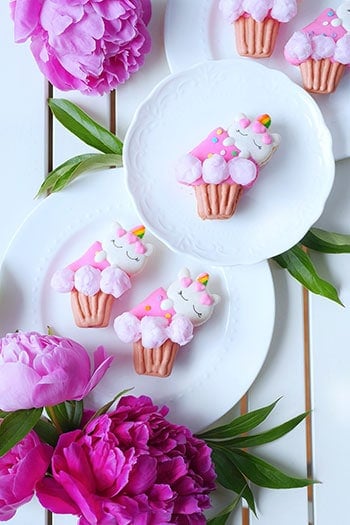 Just an Accidental Baker
When we were little society taught us to make and give gifts from the heart. We were taught to make things like macaroni ornaments and handmade cards. As an adult, I'm pretty sure that no one I knew wanted to receive gifts like that from me hehe. One Christmas when I thought to make something for gift giving, I came up with the "bright idea" of baking something to give to my friends even though at the time I did not even know how to turn on the oven or cook more than a handful of dishes for dinner. I found a recipe online for cheesecake and after following the recipe, I was extremely surprised to discover that an edible cake came out of my oven on that very first try. I still remember that special feeling when I watched the two little cakes rising in the oven. It gradually became what I recognized as a cake like any other one would find in a real bakery shop. I went to bed but I couldn't resist waking up to look at my little babies again, staring at them in awe. I've since gone on to learn from professional pastry chefs in my spare time but I still get that special feeling every time I put something in the oven and I see it rise into a new edible creation. That's what really fuels my passion ♥
My Blog
I like sharing my baking creations on Instagram and often get asked about my recipes so I decided to share them here. I'm happy to have a beautiful place to put my thoughts down and maybe share them with my fellow home bakers. I write from the perspective of the home baker with a simple and temperamental home oven so I hope my humble and sometimes obvious insights will help you too.
Macarons
I'm obsessed with making macarons! Ever since I learned how to make them from a French Pastry chef, I have been practicing at home by making several batches a week or sometimes in a day. I love to experiment with different techniques and especially love making them into #MacaronArt. They are so beautiful and I truly believe in turning them into an art form. Here is my French Macaron recipe if you're still in search of one.
My Vancouver Life
Sprinkled here and there around my baking are glimpses of my life here on the West Coast in Vancouver, Canada. I like to share a bit of what I'm doing around town, my travels, easy meal ideas and one of my favourite social activities - afternoon tea! You'll also find me as a monthly guest on AM1470 with Deborah Moore sharing my Vancouver experiences and recipes.
Mimi & Bibi
I also run Indulge with Bibi where I share the adventures I have with my new love: Bibi. Please join us over there for my family life, fertility, pregnancy, easy family recipes, product reviews and more.
I hope you enjoy everything I've curated for you. I'm learning everyday so I'd love to hear from you if you have any tips/suggestions for me or just to simply share your love of baking and sweet treats with me. XOXO Mimi