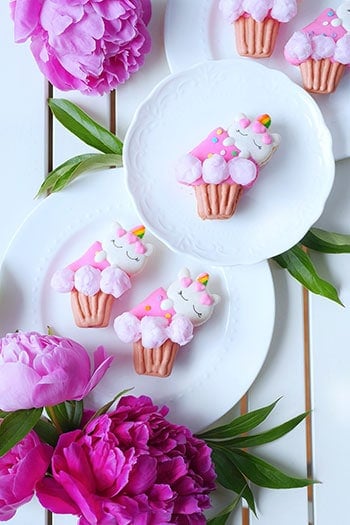 Just an Accidental Baker
When we were little society taught us to make and give gifts from the heart. We were taught to make things like macaroni ornaments and handmade cards. As an adult, I'm pretty sure that no one I knew wanted to receive gifts like that from me hehe. One Christmas when I thought to make something for gift giving, I came up with the "bright idea" of baking something to give to my friends even though at the time I did not even know how to turn on the oven or cook more than a handful of dishes for dinner. I found a recipe online for cheesecake and after following the recipe, I was extremely surprised to discover that an edible cake came out of my oven on that very first try. I still remember that special feeling when I watched the two little cakes rising in the oven. It gradually became what I recognized as a cake like any other one would find in a real bakery shop. I went to bed but I couldn't resist waking up to look at my little babies again, staring at them in awe. I've since gone on to learn from professional pastry chefs in my spare time but I still get that special feeling every time I put something in the oven and I see it rise into a new edible creation. That's what really fuels my passion ♥
My Blog
I like sharing my baking creations on Instagram and often get asked about my recipes so I decided to share them here. I'm happy to have a beautiful place to put my thoughts down and maybe share them with my fellow home bakers. I write from the perspective of the home baker with a simple and temperamental home oven so I hope my humble and sometimes obvious insights will help you too.
Macarons
I'm obsessed with making macarons! Ever since I learned how to make them from a French Pastry chef, I have been practicing at home by making several batches a week or sometimes in a day. I love to experiment with different techniques and especially love making them into #MacaronArt. They are so beautiful and I truly believe in turning them into an art form. Here is my French Macaron recipe if you're still in search of one.
My Recipes, Baking Style and Taste
One Step Two Part Recipe ☻ I really hate to waste my time and ingredients so I like to do a lot of research prior to trying out a new recipe. Most of the recipes I used were too simple for my liking. I find it hard to bake from short simple instructions that use techniques which, I've never heard of. I often found myself looking up other resources to find out a lot of why's and how's that were critical to the successful outcome of the dish. Therefore, in writing my own recipes here, I try to include as much information as I can for you so that you can also find easy success by following just one recipe. Each step is usually broken down into two parts. If you're an expert baker, just follow the simple one line instruction in the first part. In the second part, I include explanations and elaborations of techniques for the novice baker – things that I myself had to stop and look up at one point in my baking life.
Metric Weight ☻ I measure all my ingredients by weight. After two failed attempts at making a lemon loaf, which were as hard as rocks, I realized it was because I followed a recipe that gave ingredients in volume rather than weight. (ex. cups vs. grams). A cup of flour can have totally different weights depending on how it is scooped into the cup so the most reliable way to get the right amount of an ingredient is to weigh it out with an electronic scale. I highly recommend any home baker to invest in a kitchen scale. They are not too expensive and the time and ingredients you will save far outweigh your small investment.
Portion ☻I write all my recipes in the smallest portion possible. Back to the not wasting ingredient thing..I understand you may not be sure if a recipe will result in the taste you prefer so smaller recipes will give you a chance to try out a new recipe without wasting too much ingredients. Plus, sometimes you might be baking to satisfy a craving like a small chocolate cupcake that can be prepared and baked in less than 30 minutes! Mmmm! It sure beats going to the store to pick one up. 
My Tastes ☻ One sure way to get an Asian person to dislike your dessert is to serve them something overly sweet. I am one of those Asians lol. I love the taste of high fat, creamy desserts but it doesn't have to be too sweet. I feel desserts that are too sweet really distract the senses from the flavours and texture. Desserts should be a little indulgence that you just can't put down, you shouldn't have to stop eating it because the sweetness is too overwhelming. In trying to find a butter cream that wasn't sickenly sweet, I discovered that many people, whether they were Asian or non-Asian also shared a similar taste for moderately sweet desserts. All my recipes have been adapted for a more subtle sweetness. What it lacks in sugar, I make up for in fat. Yes! I love butter!
My Vancouver Life
Sprinkled here and there around my baking are glimpses of my life here on the West Coast in Vancouver, Canada. I like to share a bit of what I'm doing around town, my travels, easy meal ideas and one of my favourite social activities – afternoon tea! You'll also find me as a monthly guest on AM1470 with Deborah Moore sharing my Vancouver experiences and recipes.
I hope you enjoy everything I've curated for you. I'm learning everyday so I'd love to hear from you if you have any tips/suggestions for me or just to simply share your love of baking and sweet treats with me. XOXO Mimi