One of the joys of having this blog is being able to communicate with so many baking friends from around the world. It really amazes me how far some of you are from little o'l me here in Vancouver, Canada. I know some of you are from the U.S., Middle East, Australia and Europe and you are all crazy about macarons like me. No wonder why we have all become instant baking friends! I really appreciate everyone who have been sharing their macaron progress with me. It's seriously very exciting for me to find out that you have achieved some of your macaron dreams by using my recipe. Thanks for taking time out of your day to do that. You can find me by mentioning me on Instagram, Twitter, or Facebook.

I wanted to share all these sweet treats that you baked with everyone and hope that it gives others the confidence that they can do it too 🙂


Congrats to the first winner of my SURPRISE A READER SUNDAY giveaway. The last time I uploaded a batch of reader work on here, I chose one winner for a surprise gift: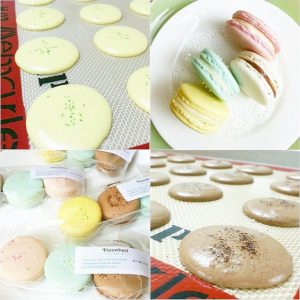 Some more work which was sent to me via private DM so I am not publishing the names and comments. Contact me if you'd like me to include it though.
[srp post_limit='5' post_random='yes' category_include= 25 widget_title = 'More Macaron How-To's']