An honest review of Laduree's Macarons Recipe book with a look inside the actual book.
Admist all the holiday baking and shopping I did last month, I did not forget to pick up a small treat for myself which is the newly released Laduree Macarons book. And when I say the word "pick up", I literally mean stalk both Amazon and Chapters online for it. I finally ordered it here.
I guess since it was the holiday season coupled with the fact that this book was a highly anticipated new release, there just weren't that many copies floating around. At first, Chapters was accepting Pre-orders but when I missed that boat, no copies were available until the release date rolled around and I was able to add one copy into my cart on Amazon.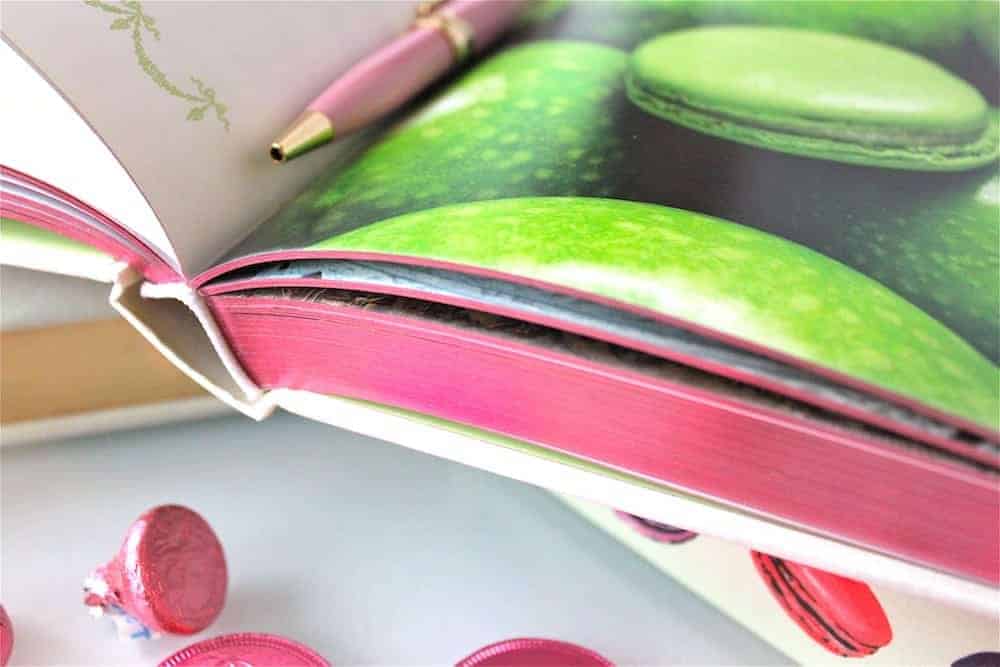 This was after a lot of checking everyday to see if any copies were available and also spending time wondering why book prices were fluctuating during different times in the day. (Obviously, you can tell I have not shopped on Amazon before.) When one copy finally became available, I quickly snatched it up and within 2 days it arrived at my doorstep. Yes, the quick delivery seemed like a great consolation in exchange for the time I waited to acquire a copy. This was all thanks to joining Amazon's Prime Program on a Trial Period which they were offering for free. A $99 membership fee allows you to receive for free: 2 day rush shipping, watch unlimited movies and TV shows with Prime Instant Video, unlimited music streaming, over 500,000 free ebooks and more! Try Amazon Prime here.
Now onto this new gem of a book. Laduree's Macaron book includes recipes for 39 macaron fillings plus a brief history of about 40 more.  Some interesting ones include Pink Champagne, which uses contains real pink champagne; Melon, which actually uses cantaloup; and Havana, which calls for tabacco essence; just to name a few. There are also Designer Exclusive macarons specially commissioned for high fashion houses like Louboutin, Lanvin and Christian Lacroix. The Fig Date macarons commissioned for Louboutin are especially fitting for the brand as it utilizes their namesake Black and Dark Red colors in the shell - one color per shell filled with a fig date jam filling.
Four different macaron shell recipes are included in the back. Like the Laduree Sucre Recipe book, there is minimal explanations on techniques. It assumes that you're already a competent macaron maker. The amazing array of flavors is what this book focuses on.  One thing to note is that they do use the French method to make the shells in their book so it is still an easier method compared to say the Italian one used in Pierre Herme's Macaron book.
I think where this book really get points is its approachability and beauty. Its great that the recipes call for ingredients that aren't tremendously hard to find. It's also a breathtakingly beautiful book in every way. The packaging alone really impresses. It's a hard cover book wrapped with tissue and nestled inside a pretty hard paper box. Every single page inside is fully coloured and each macaron shot is styled so stunningly. To be honest, I have yet to make a single flavor but I can sit with this book and look at the pretty macaron set up for hours. So don't be afraid to purchase this book as a gift for any macaron lover, even if they don't bake! It also comes with a bonus poster of a gazillion different flavor offerings by Laduree.
I've included some shots for you of the packaging and interior. Whenever I buy a reference book, I like the opportunity to glimpse at what's inside. Is it going to be coloured or black and white? Picture focused or lots of writing? These are just some of the things I think about but often don't see included in online bookstores.  I hope it helps satisfy your curiosity too. Great book - so don't stop here! Grab a copy before they're all gone!

Until next time and Happy Baking!

XoXo,
Mimi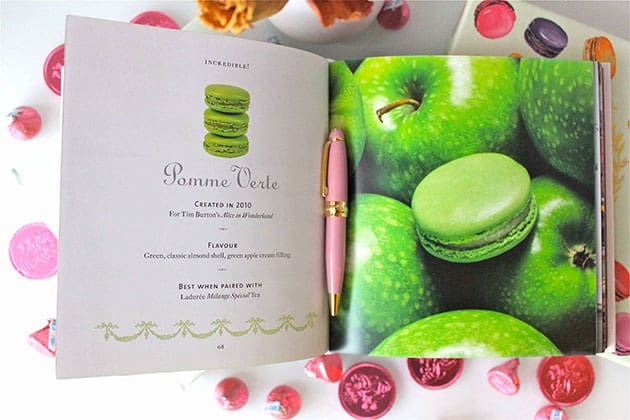 ❤ CONTENTS ❤
❤ THE CLASSICS: Chocolate, Lemon, Rose Petal, Vanilla, Pistachio❤ DESIGNER EXCLUSIVES: Red Fruit, Fig-Date, Bubble Gum,❤ INCREDIBLE: Green Apple, Strawberry Candy Marshmallows, Lemon & Lime Marshmallows
❤ FLOWERY AND FRUITY: Rose Grapefruit, Bergamot, Orange Blossom, Mimosa,
❤ SUMMER FRAGRANCES: Citron Thyme, Strawberry Mint, Melon, Icy Mint,
❤ WINTER AROMAS: Havana, Pink Peppercorn, Chestnut, Marie Antoinette Tea, Gingerbread,
❤ CELEBRATIONS: Arabian Night, Quintessentially Christmas, Orange Passion Fruit, Pink Champagne, Gilded Chocolate, Silvery Vanilla
❤ SWEET LOVE: Raspberry Rose Heart, Caramel Muscovado, Berry Jasmine, Pink Grapefruit Vanilla, Guava
❤ MMM... CHOCOLATE!: Chocolate Banana, Chocolate Passion Fruit, Chocolate Yuzu, Chocolate Raspberry,
❤ CLASSIC ALMOND MACARON SHELL RECIPE
❤ VANILLA MACARON SHELL RECIPE
❤ CHOCOLATE MACARON SHELL RECIPE
❤ PISTACHIO MACARON SHELL RECIPE
And if you LOVE Laduree, then you'll love this post. It's everything you want to know about Laduree gifts, wedding favors and party ideas: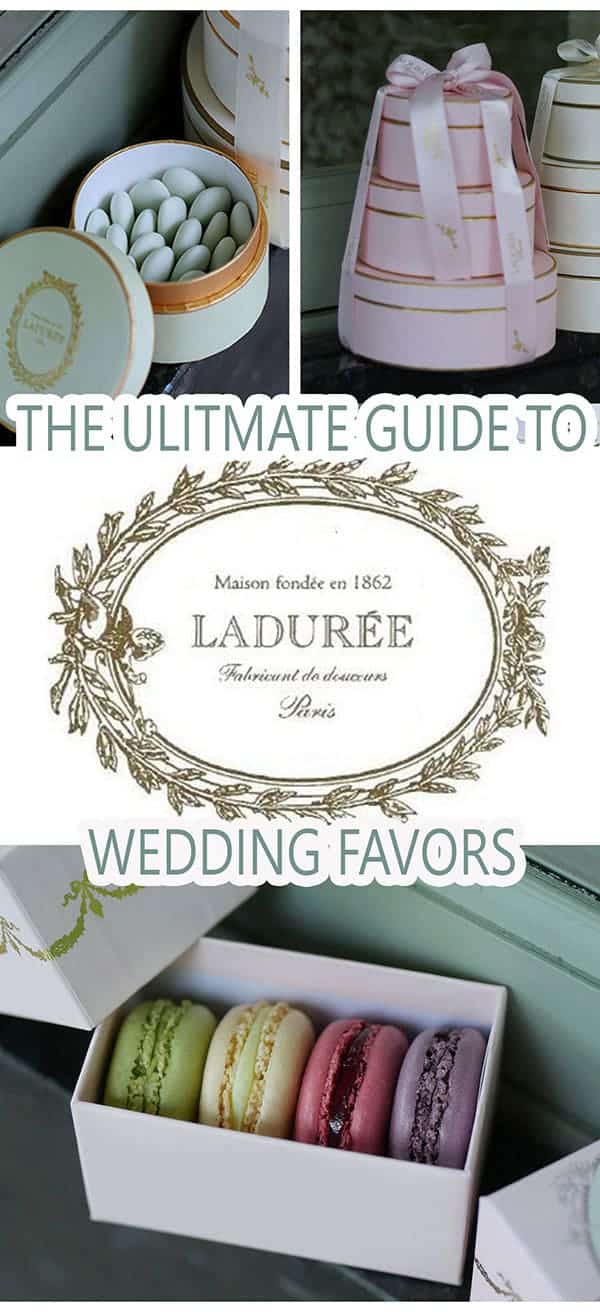 [pt_view id="bf4423c0yu"]