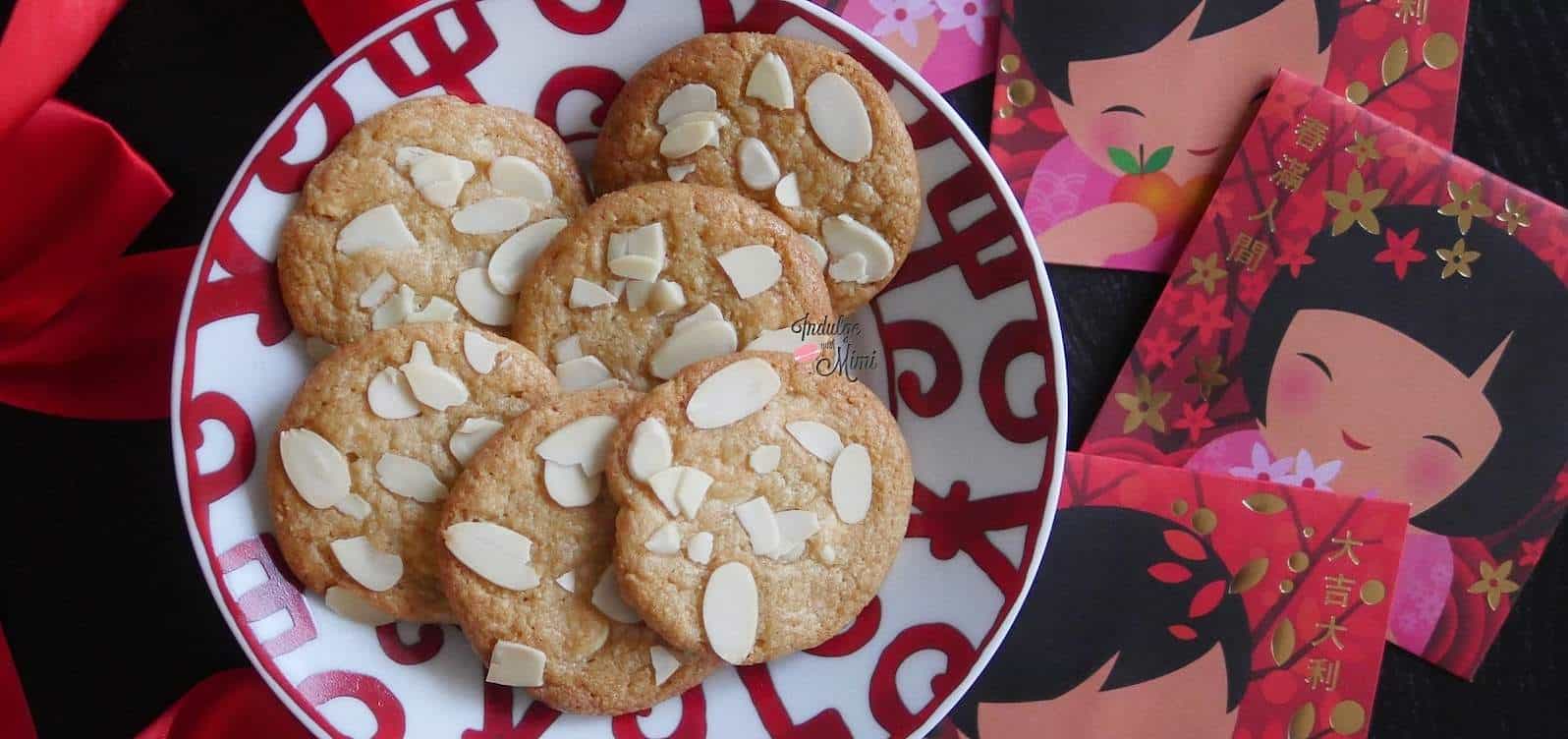 Happy Chinese New Years! Here is the recipe I shared with you all in Chinese on Fairchild radio this morning with Deborah Moore. I made these cookies to celebrate Chinese New Years with my family this year. Almond cookies are usually eaten during this time of the year and I wanted to create a version which the whole family can enjoy together.
From childhood, I know these cookies have always been preferred by my elders and I've always thought of them as an "adult cookie." This version I created is tailored for a Canadian-Chinese taste while maintaining the traditional almond flavour. I watched my parents and aunties enjoy these cookies, I was also happy to see the response from my husband who has a more Canadian palette. After tasting one for me as a guinea pig, he asked for more. Perfect, just the reaction I wanted.
Wishing you a very bright and happy Rooster year ahead!
XOXO,
Mimi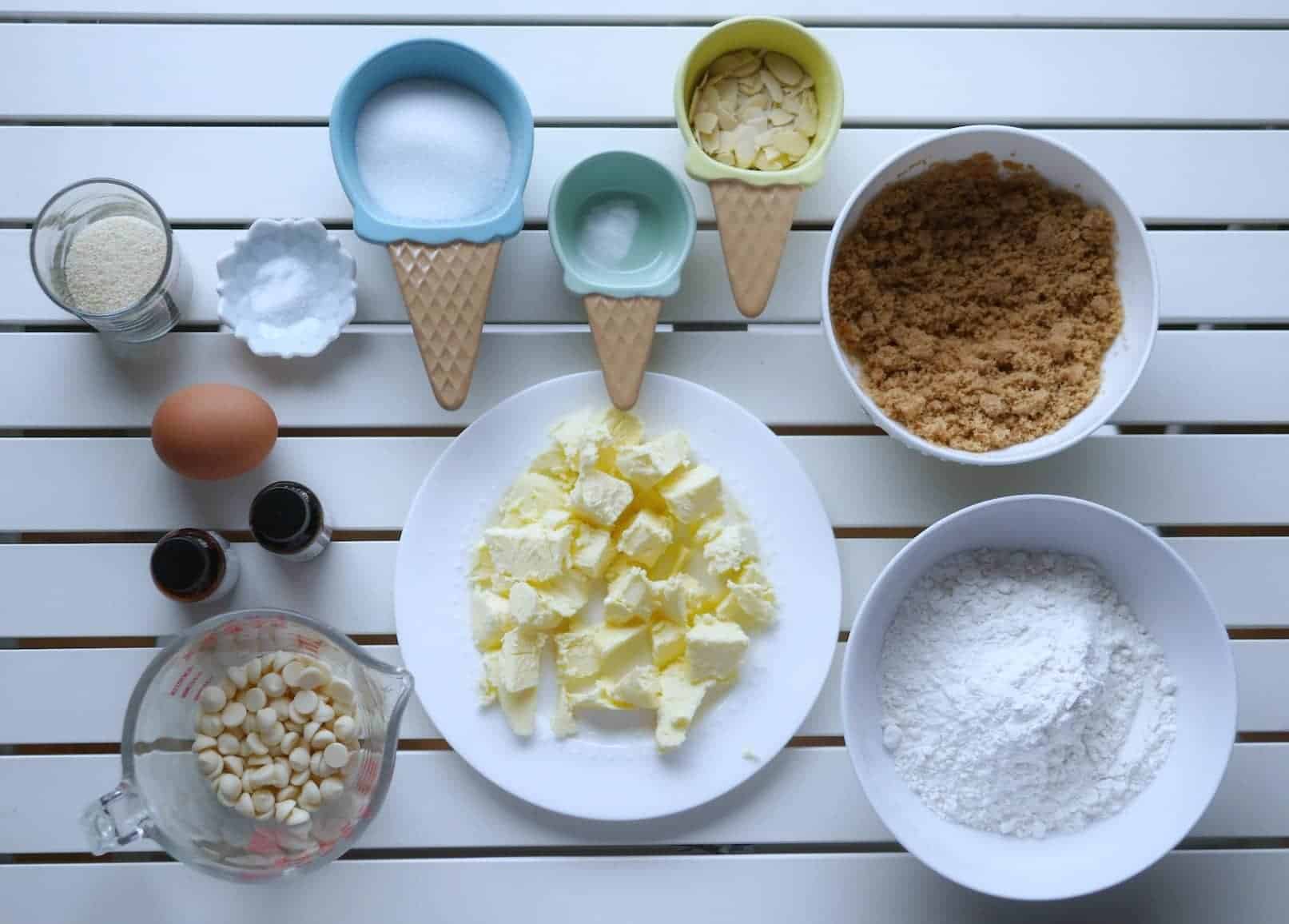 INGREDIENTS:
Makes 30 small almond cookies
140 flour all purpose
¼ teaspoon baking soda
½ teaspoon sea salt (a tasty tip I learned from my pal livforcake)
¼ cup ground up almonds (process almond slices in processor)
110 gram butter room temp
50 grams sugar
90 grams light brown sugar
½ teaspoon vanilla extract
½ teaspoon almond extract
1 large egg room temp
⅓ cup white chocolate chip
¼ cup almond slices
PROCESS:
1. Process the ¼ cup sliced almonds in a food processor until it has turned into "flour". It doesn't need to be very fine. If you try to grind up almonds into a fine flour, it may turn into almond butter.
2. In a small bowl, whisk together flour, salt, baking soda and ground almonds. Set aside.
3. In a Kitchenaid mixer with the paddle attachment, cream together butter, sugar and brown sugar until fluffy. Stop mixer.
4. Add vanilla extract, almond extract and egg. Mix together until everything is incorporated. Stop mixer.
5. Add the dry ingredients (flour, baking soda, salt, ground almonds) in three parts and mix. Be careful not to over-mix during this step. As soon as it looks incorporated, add the next portion of dry goods. Stop mixer.
6. Add chocolate chip and mix. Stop mixer.
7. Place the dough in an air tight container in the fridge for at least 3 hours. Overnight is best since we will drop the dough and shape it a bit.
8. Pre-heat oven to 350F
9. Line a baking sheet with parchment paper.
10. Take the dough out and use a small spoon to scoop out a small ball of dough. Shape into a ball, press down on the ball until it flattens out into a 1.5 inch round disk of 1cm thick.
11. Gently add almond slices onto the top.
12. Bake for 7-10 minutes. Watch out for the condition of your cookies to determine doneness - brown edges and browned bottoms.
13. Let it cool down on the pan for 3 minutes. Remove from the pan and place on cooling rack to cool.
Notes:
- To bring egg to room temperature quickly, place in warm water for 10-15 minutes.
- To bring butter to room temperature quickly, cut butter into cubes and place inside oven with lights on.
- If your brown sugar has hardened and becomes to hard to use, you can quickly soften it up by placing it in the microwave for 15 seconds with a damp paper towel over it.
Save
Save
Save
Save
Save
Save
Save
Save
Save
Save
Save
[srp post_limit='5' post_random='yes' category_include= 29 widget_title = 'Indulge in other Vancouver moments with me']