This afternoon I had the pleasure of being invited to a sneak peak of the new summer picnic-themed afternoon tea set at the Trump Hotel Vancouver. The new tea set is served on a custom-built picnic table display and features sweet and savoury treats that perfectly captures the essence of summer.
If you have been following my post on the Best Afternoon Teas in Vancouver, you'll see that the Trump hotel introduces a new themed tea set several times a year. The menu items are ever changing and rarely recycled from theme to theme. The exception to this are the scones - a consistent staple that have become a favorite of mine. Even so, the flavours change from season to season and this time, the peach pie crumble and chopped chili and sweet corn flavours are both fun and playful. It's served alongside their signature matcha scone with clotted cream, lemon curd, and strawberry and rhubarb jam. Yes, that is 3 different scones in one set!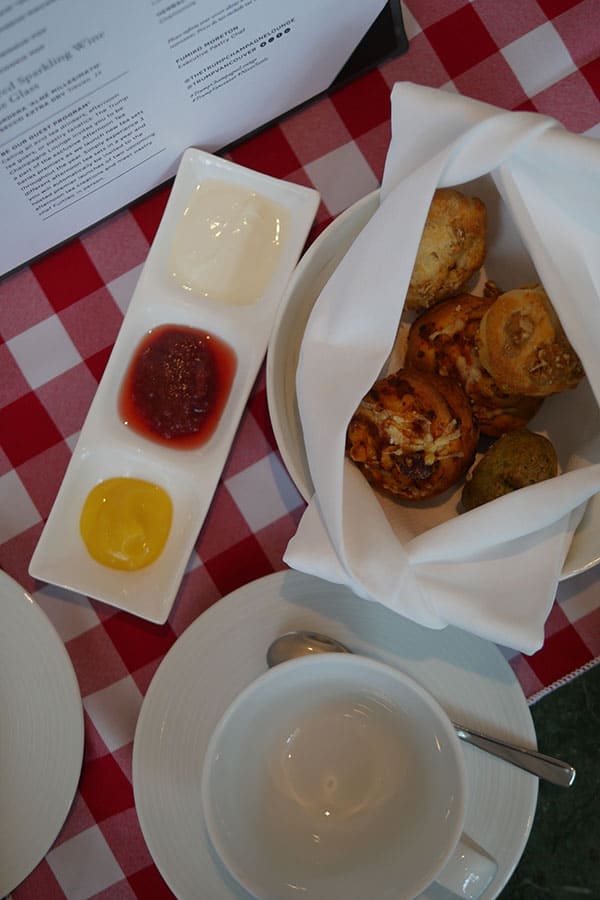 The savouries in the picnic afternoon tea at Trump Hotel Vancouver include: cucumber lemon tea sandwich, deep fried oyster, watermelon and feta salad, tortilla chip dip and chicken kaaage skewer. The oysters have made their appearance in the last few tea sets in different forms and this time its deep fried. It's a nice touch that elevates the tea set above the rest since I haven't seen this offered in any other tea set in the city.
And now for the highlight of tea at Trump Hotel - the sweets selection. I think this is where the tea set consistently shines. They have a dedicated executive pastry chef, Fumiko Moreton, leading the team and I must say her creations not only look good, they are always of high quality and delicious as well. Taste is never sacrificed for the sake of a nice Instagram photo.
As with the last few themed teas I've had at Trump Hotel Vancouver, I think the creativity and the flavours of the sweets and the scones really stand out. I found that this tea set was less robust than the other ones I've experienced here and it's the first one in which I fully finished in one sitting. This might be due to the lack of chocolate used this time and the fact that the items were less rich.
For those who want a little something extra with their tea set, there is the luxury version served in a birdcage which includes a glass of champagne and a box of artisan macarons and cookies.
Picnic-themed afternoon tea set will run from July 22nd until September 15th, 2019. Don't forget about their "Be Our Guest" loyalty program: "Simply experience 3 different afternoon tea sets in a year and you will automatically be invited to the hosted premier launches of two upcoming afternoon tea creations and meet pastry chef Fumiko in person."

Until our next tea date.

XOXO,
Mimi
Picnic Afternoon Tea
$65 per person, luxury birdcage version $118 with a glass of champagne and a special dessert box
A: 1161 W Georgia St, Vancouver, BC V6E 0C6
T: (604) 979-8888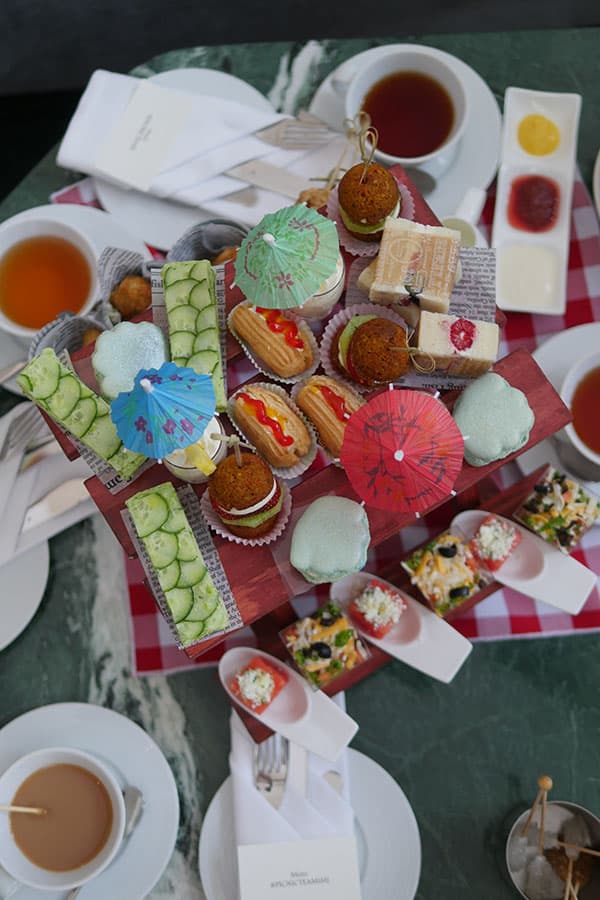 All drinks and food were complimentary. All opinions are my own.