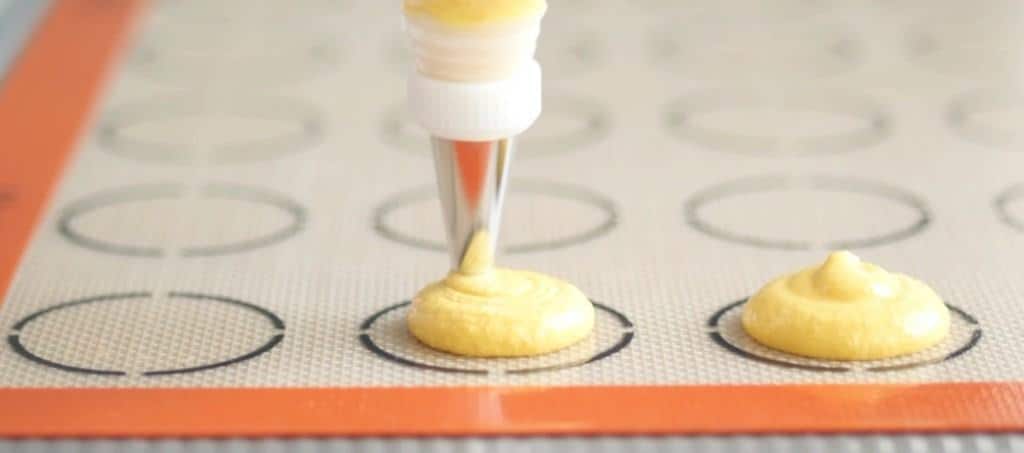 Gauging the proper consistency of the batter is one of the most crucial elements in macaron making. If you make macarons enough times, you'll find that there are already clues in your batter which will predict whether or not your macarons will develop nicely once they are baked. One of these stages is the oft referred to macaronage stage. In my recipe, I fold the batter until it reaches a honey-like state. I also test it by drawing a figure 8 with the batter. Here's the original video which will show you the result we're looking for: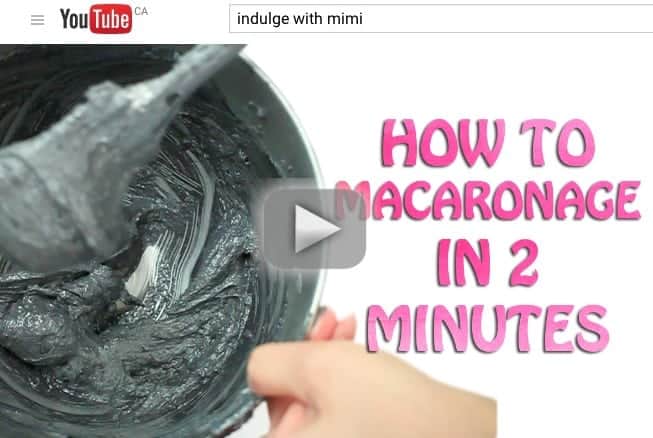 The second stage at which you can gauge your batter is at the piping stage. A properly deflated batter should pipe out into round shapes that don't spread too much. The piped batter should be thick enough that you can see the shell cast a small shadow along the edges. However, it should also be deflated enough so that the "nipples" or points flatten out either by themselves or with a couple of hard taps on the counter. If the batter spreads much too quickly and flattens out, you'll know that you've deflated it too much
Sometimes, bakers are taught to push down these "nipples" with their fingers. Yes, aesthically, this will help rid the shell of an ugly bump in the center but it doesn't address the issue of an under-deflated batter. These batters do not develop well during baking so its better to watch out for these issues before baking. I recommend you fill your piping bag up with just a few spoons of batter and then pipe a few sacrifical shells to see how your batter settles. If the batter can sink into iteslf after piping then you know you can keep piping away. If it still looks bumpy and the nipples don't dissapear, then fold a little bit more before filling up the rest of the bag. Below is a video which will provide a visual guide on what to expect after piping. Remember, every batter is different and the timing I provide is a reflection of what works for me with my own oven and baking time.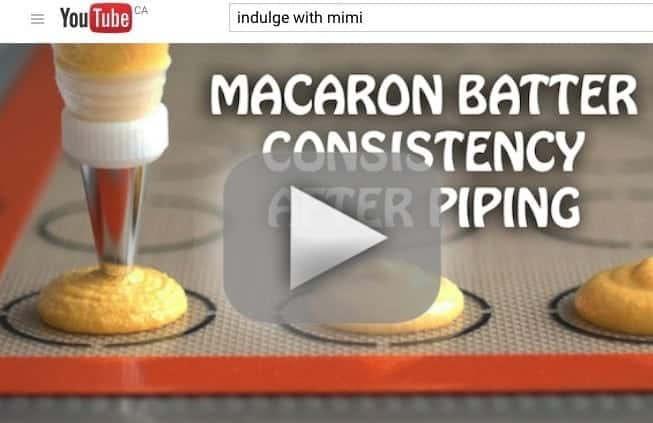 [srp post_limit='5' post_random='yes' category_include= 3 widget_title = 'Other Macaron Posts You Might Like']