Rainbow & Cloud macaron for birthdays and more. Tips on making perfect macarons and how to keep the rainbow gummy completely arched. Filled with a boozy Irish Cream filling that's perfect for celebrating St. Patrick's Day.
Jump to:
This over-the-rainbow macaron is one of the most popular designs amongst my readers. It has been re-created so many times for events like birthday parties, baby showers, St. Patricks Day and other special events. It's just a super cheerful looking dessert that looks great on any dessert table or packaged independently in a gift box. I've included tips and a free cloud macaron template for you below.
Tips for Over the Rainbow Macaron Design
Assemble macarons with filling and let set in the fridge until fully set before decorating, about 1-2 hours.
This design requires that the rainbow gummy be perfectly arched without drooping. Place gummy strips in a clean egg carton lined with plastic wrap and then place in the freezer to help the gummy form it's arched shape. (See accompanying video.)
Make edible glue right before decorating the macaron to prevent it from drying out.
Allow newly decorated macaron to set in the fridge again before serving.
Cloud Macaron Template
Here are the cloud macaron templates you'll need for this project. Start piping the 3 different circles from the white target zones. Remember to PRINT BOTH templates out. One for the TOP and one for the BOTTOM shell.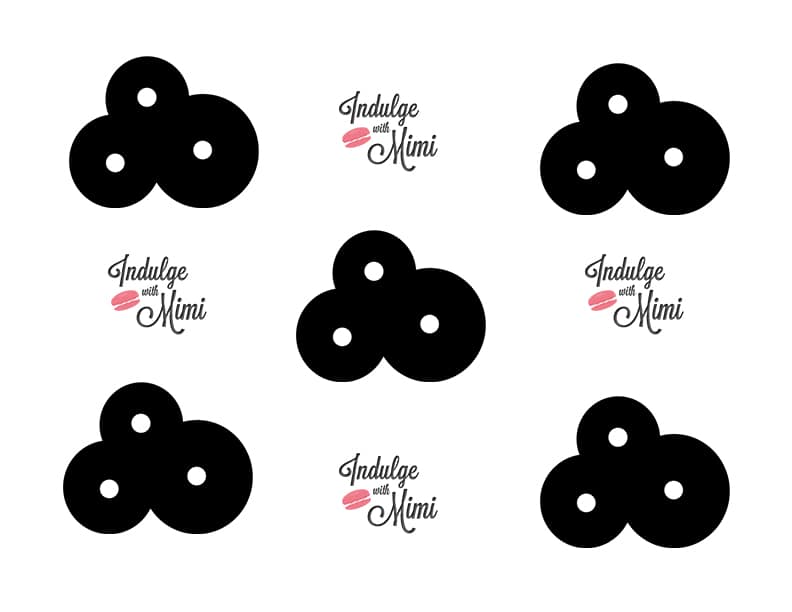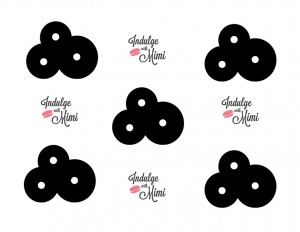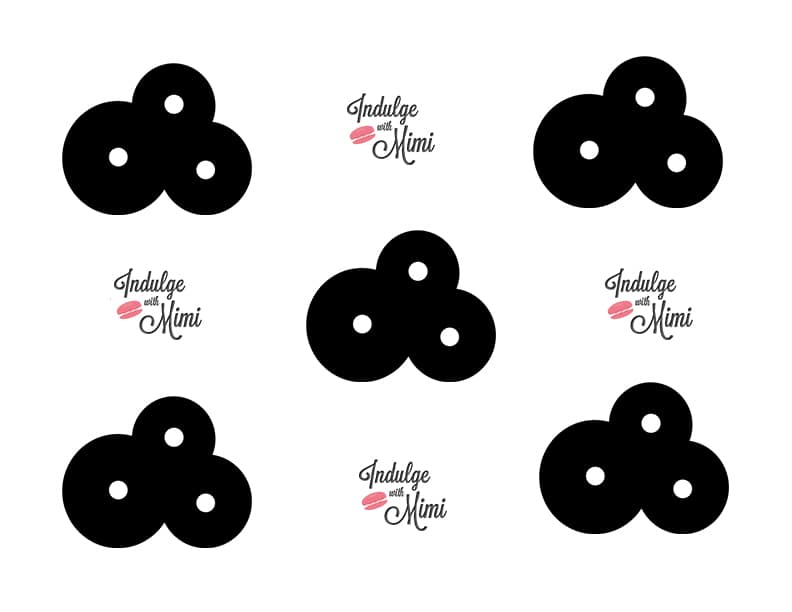 Step By Step for Perfectly Arched Rainbow Gummies
Chill the rainbow gummy strip and marshmallow in the fridge for a minimum of half hour. Cut gummy into 2 inch strips. Next, make a cut down the center of the marshmallows.
Insert the end of each gummy into the cut marshmallow. Bend it gently and place into cleaned and dried egg carton. Then place it into the freezer for 5 minutes so remains firmly arched while you assemble it on top of the cloud macaron.
Assemble the cloud macarons with filling. Chill it in the fridge to set before assembly of the rainbow gummy. After chilling the macarons in the fridge for a minimum of one hour, add some royal icing onto the top of the cloud macaron and then add the arched rainbow gummy accordingly.
Recipe
Yield: 24
Baileys Irish Cream Macaron Filling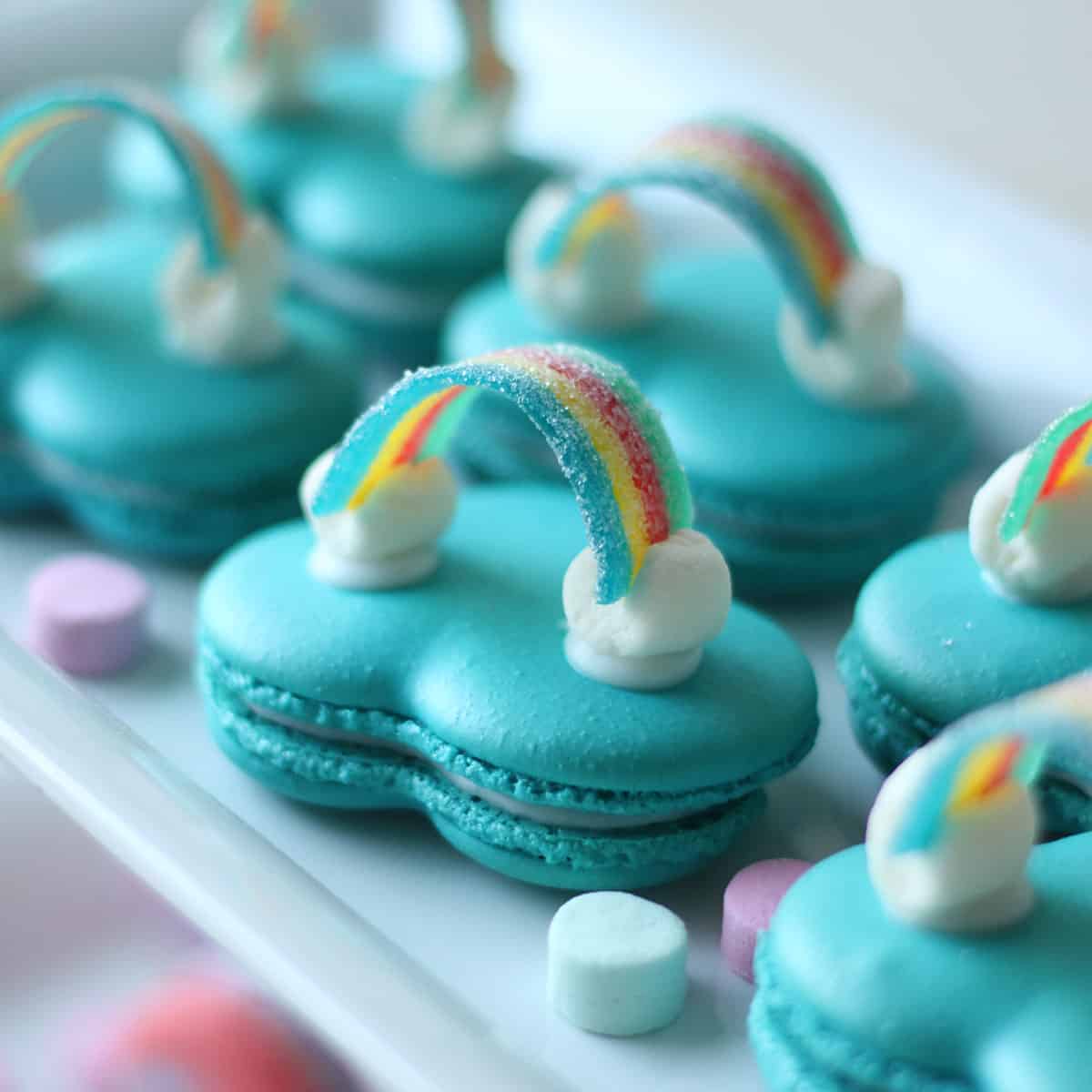 A cheerful rainbow & cloud macaron design filled with a boozy Irish Cream filling that's perfect for celebrating St. Patrick's Day.
Total Time
2 hours
15 minutes
Ingredients
Basic Macaron Shells
130 grams almond flour
130 grams icing sugar
90 grams egg whites, aged, room temperature
100 grams castor sugar (Note 1)
¼ tsp. cream of tartar
Blue gel colour
Irish Cream Macaron Filling
70 grams granulated sugar
40 grams Baileys Irish Cream
1 whole egg
2 egg yolks
155 grams room, temperature butter
Small Batch Edible Glue
20 grams icing sugar
1 ½ tsp. of meringue powder
water in a spritzer bottle
Other
Rainbow Gummy Strips
Mini Marshmallows
Cleaned Egg Container
Instructions
Basic Macaron Shells
Set aged egg whites out at room temperature.
Pulse almond flour and icing sugar together in a food processor to further break down any large pieces of almond flour.
Sift dry ingredients: almond flour, icing sugar. Discard big pieces of almond that can't be sifted.
If you are new to making macarons, please read the instructions to my BEST MACARON RECIPE before attempting to follow the rest of the instructions since it is condensed for the advanced macaron baker.
With the balloon whisk attached, whip the room temperature egg whites on low-medium speed.
Add cream of tartar when it becomes foamy.
Turn up the speed to medium.
Once the whisk starts to leave tracks in the egg whites, add sugar a little at a time.
Turn the speed up to medium-high and whip until firm peaks, stop mixer and add gel food color if desired. Continue whipping on medium-high until stiff peaks.
Fold the dry mix and meringue together until the batter becomes a "lava" or honey-like consistency.
On parchment paper or silicone mats, pipe out round shaped macarons.
Rap the tray hard on the counter to remove any excess air bubbles. Use a toothpick to pop any remaining bubbles.
Wait until the shells become completely dry before baking.
Bake at 325F for 12-14 minutes. Every oven is different, you may need to adjust your own temperature settings. Please read How to Use Your Home Oven Properly for Baking Macarons if you are unsure.
Macarons are done when the foot doesn't push back and the tops don't move when you wiggle it.
Once baked, let cool completely before removing from the baking mat/parchment paper.
Irish Cream Macaron Filling
Whisk egg and egg yolks together until incorporated.
In a small pot, heat up the Baileys liqueur and sugar on medium heat until the mixture starts to steam and you can see a few bubbles rise up from the sides of the pot. DO NOT allow the mixture to come to a full boil.
SLOWLY pour ⅓ of the liquid mixture into the egg yolks and egg mixture while whisking vigorously to prevent cooking the eggs.
Then take this egg mixture and pour it back into the pot with the liquid mixture. do it SLOWLY while whisking vigorously.
Put it back onto the stove on medium heat. Stir to prevent eggs from curdling. Cook the mixture until it reaches 160 degrees. Take off the heat immediately.
Pour mixture through a strainer into a mixing bowl. Use a spoon to push it through.
In a stand mixer, using a balloon whisk, whisk the mixture on medium speed until it is cool to the touch. It will look lighter in color and the volume will have increased but it will still be runny.
Change to the paddle attachment. On slow speed, add butter a little at a time. Once incorporated, beat on medium speed until fluffy.

Small Batch Royal Icing
Make royal icing immediately before decorating to prevent it from drying out.
Combine the dry ingredients in a glass bowl.
Spritz the water onto the dry ingredients a little at a time and then blend everything together until you reach a thick consistency. When you pick it up, it should not flow easily off the spatula. If it's too runny, add more sugar. A spritzer is great for controlling the amount of water you are adding at one time.

Assembly
Pair two similar sized shells together.
Pipe a dollop of Irish Cream filling onto one shell. Assemble with other shell.
Place in an airtight container in the fridge and give it 24 hours to mature and set before eating and decorating.
Make royal icing and assembly rainbow-cloud design according to video. Enjoy!
Notes
Regular granulated sugar can be used but castor sugar is preferable.
There is enough filling to fill approximately 24 cloud macarons. This recipe was scaled to the smallest amount possible while using 2 yolks and 1 whole egg so there will be a little leftover filling which you can freeze for use at a later time. Hand whip it before next use.
Alcohol will remain in the filling. Take caution when serving to children, pregnant women, the elderly and those with compromised immune systems. Always remain vigilant when heating up alcohol as it can cause a fire.
Nutrition Information
Yield
24
Serving Size
1 grams
Amount Per Serving
Calories

145
Total Fat

9g
Saturated Fat

4g
Trans Fat

0g
Unsaturated Fat

4g
Cholesterol

37mg
Sodium

52mg
Carbohydrates

15g
Fiber

1g
Sugar

14g
Protein

2g
This information is provided as a courtesy and is an estimate only. This information comes from online calculators. Although indulgewithmimi.com attempts to provide accurate nutritional information, these figures are only estimates.