Over the holidays, we acquired this very whimsical and somewhat ironic canvas for our home. We moved in last Spring and our walls have been mostly bare as we took our sweet ol' time to find the perfect piece to add to our home decor mix (translation: I was too lazy and not particularly motivated). While vegging on our L-shaped sofa one lazy weekend afternoon, hubby forced me to select one from amongst the selections he found online once and for all. There were many to choose from but somehow, this one seemed to be the one. It has the same shade of baby blue as our feature wall and all the finishes I chose for our home. The subject matter is both masculine and feminine at the same time so it perfectly represents our very different interests and hobbies. He has the "stereotypical" male interests like sports, MMA and cars. And as for me, you already know I'd be happy to spend it in the kitchen any day baking sweet pink cupcakes and cute macaron bears. So wouldn't you say this piece is the perfect compromise for us? And that PINK BOW! It's everything!
I've been thinking a lot about dreams and adventures lately and I do appreciate that most of us can't pack up and fly away easily, we can still have mini "adventures" everyday if we wanted to! It's just that simple and exhilarating feeling of the unknown that awaits you. Here are just some very simple and perhaps even "silly" ideas I put together. But you get the idea 🙂
♥ Bring yourself out to lunch and walk instead of drive, even if it's a little "far" away. Enjoy the scenery and get a little exercise at the same time. 
♥ Buy yourself that little trinket that you deemed to have "no use" but yet it makes you smile every time you look at it. 
♥ Make the initiative to DM and meet up with that Instagram friend whom you get along so well with online but have never met in real life. 
♥ Buy your husband flowers. Just so he can say, "But why?…" You can giggle inside but tell him it's because he's special. Perhaps it will also be an UNFORGETTABLE reminder for him to get flowers for you next time. Plus you basically get to enjoy the flowers yourself this time haha. 
♥ Go to the bakery and order that incredibly delicious looking dessert that looks like it has 1000 calories. Eat it alone without guilt or drop half the "burden" off to a best friend 🙂
♥ Fill up your gas tank and don't stop driving until a certain time. Stay and explore.
♥ Look up a recipe for something exotic or gourmet and make it for a weekend dinner. Open a bottle of wine. Even a cheap one will do 🙂 
♥ Buy some craft materials and make some handmade cards to send via snail mail to friends who live in the same city. It will help you channel your creative side plus the good feelings come back to you later when your friends receive your card gushing with surprise. 
Having said all of that, I want to share these dreamy dreamy (yes, I said it 2x) Over-the-Rainbow macarons with you today. They were inspired by the new canvas and the possibility of endless adventures to come. Wishing you an adventurous day!
XOXO,
Mimi
♥ORIGINAL Best French Macaron Tutorial can be found here ♥
♥ MIMI'S OVER THE RAINBOW MACARONS RECIPE ♥
Makes 12 Cloud Macarons
♥ INGREDIENTS:
– 130 grams almond flour
– 130 grams icing sugar
– 90 grams castor sugar
– 100 grams aged egg whites
– 1/4 tsp cream of tartar
♥ EXTRA SUPPLIES (besides ones needed for regular macaron making):
– Blue Gel Colour (Sky Blue & Teal from Americolor)
– 2 Cloud Templates (Remember to use BOTH templates – top & bottom shell)
– 4 Strips of Rainbow Gummy
– Mini Marshmallows
– Edible Glue
– Cleaned Egg Container
Small Batch of Edible Glue for Applying the Rainbow Gummy
♥ 20 grams icing sugar
♥ 1 1/2 tsp. of meringue powder
♥ water in a spritzer bottle
Combine the dry ingredients in a glass bowl. Spritz the water onto the dry ingredients a little at a time and then blend everything together until you reach a thick consistency. When you pick it up, it should not flow easily off the spatula. If it's too runny, add more sugar. A spritzer is great for controlling the amount of water you are adding at one time.
Here's the complete VIDEO TUTORIAL:
Remember to PRINT BOTH templates out. One for the TOP and one for the BOTTOM shell.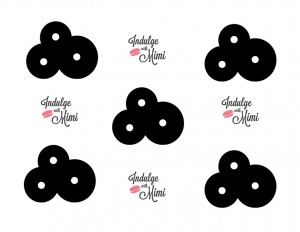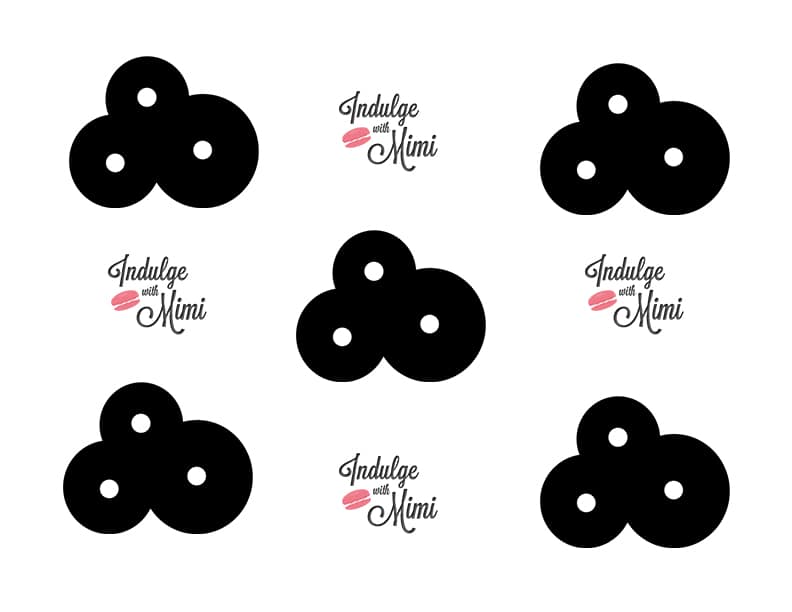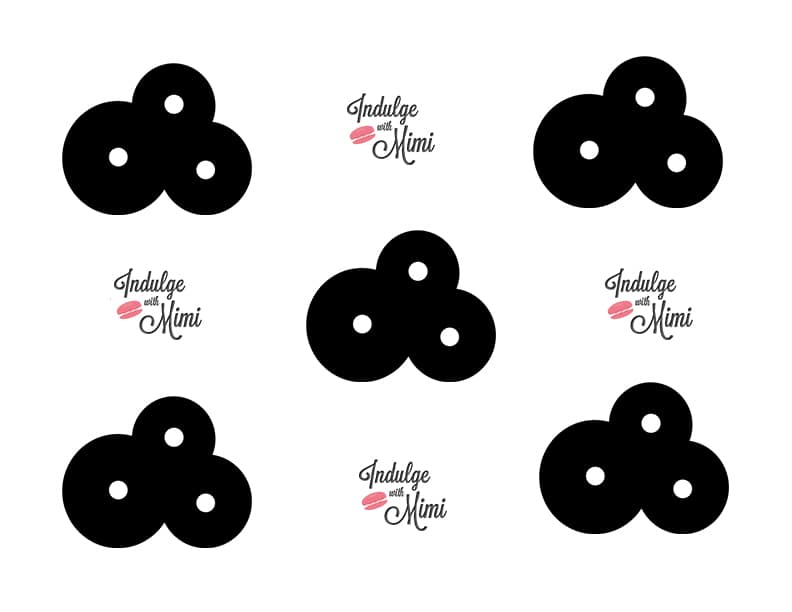 Other cuties you might like